It's Got Legs (and It Knows How to Use Them!)
Work Anywhere with Pop Out Legs
The Sketchboard Pro features strong legs that easily fold out to create a comfortable 20-degree angled drawing surface. This allows you to have a drawing desk experience virtually anywhere in landscape or portrait orientation.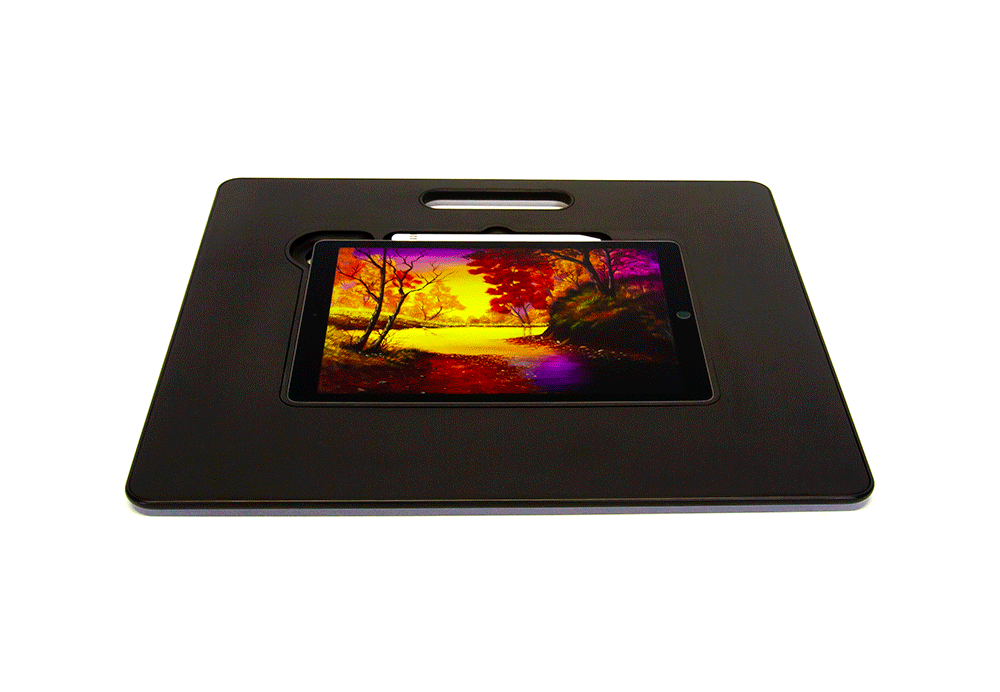 A Classic Tool Upgraded for the Digital Era
Bring Your Drawings to Life
Sketchboard Pro combines what you love about drawing on iPad with the traditional physical experience of making art. You are now able to use your full arm while drawing to achieve a more elegant, flowing look to your lines and bring your drawings to life.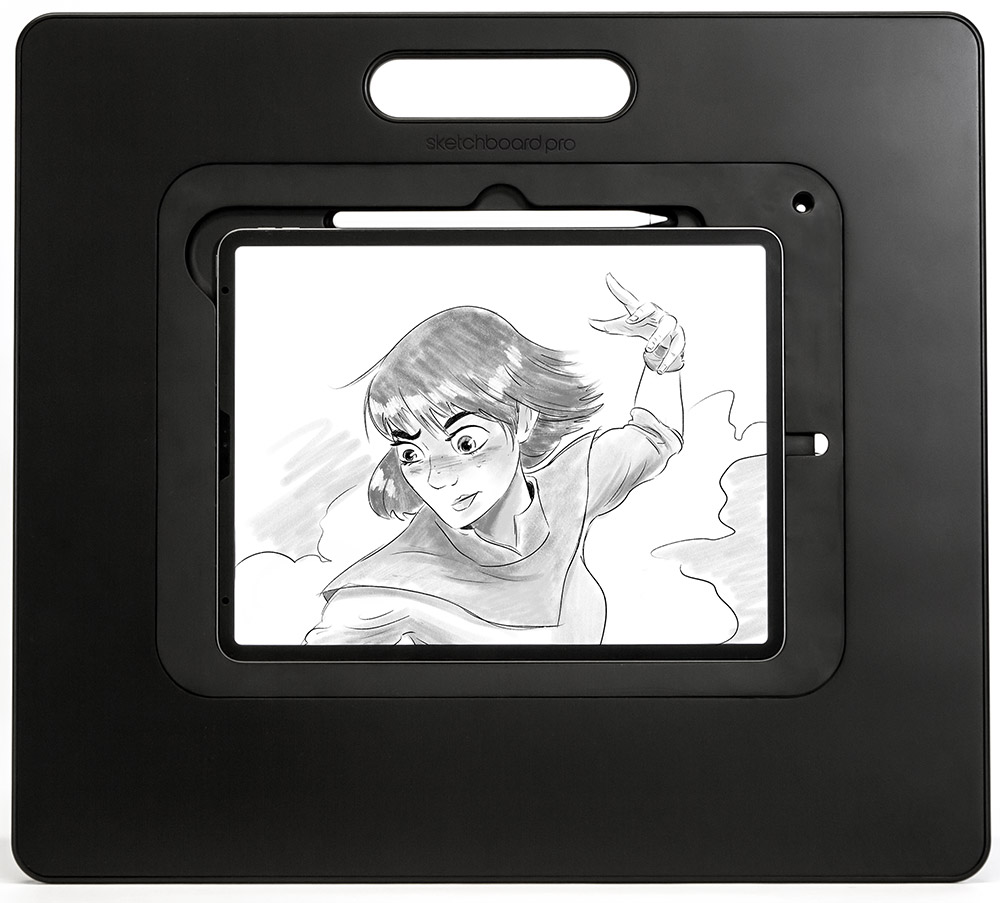 A Surface You Can Skateboard On
Just Like Drawing on Paper
With the Sketchboard Pro, your iPad is nestled into a form-fitted cradle that creates a smooth surface for your hand to glide across. For the first time, this enables you to utilize the complete canvas when drawing on your iPad, rather than resting your hand on areas of the screen where you could be drawing.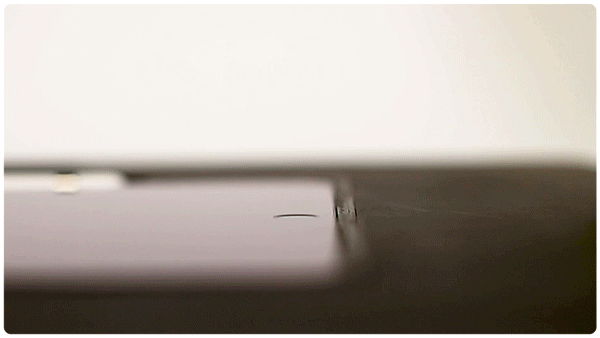 Built for Artists by Artists
Designed to Support You
We spent several months testing the Sketchboard Pro with professional artists doing production artwork in an effort to refine its ergonomics. Whether you're drawing at a desk, on a couch, or the kitchen table, Sketchboard Pro offers versatility, stability, and relief from discomfort and pain typically felt when drawing on a tablet for hours.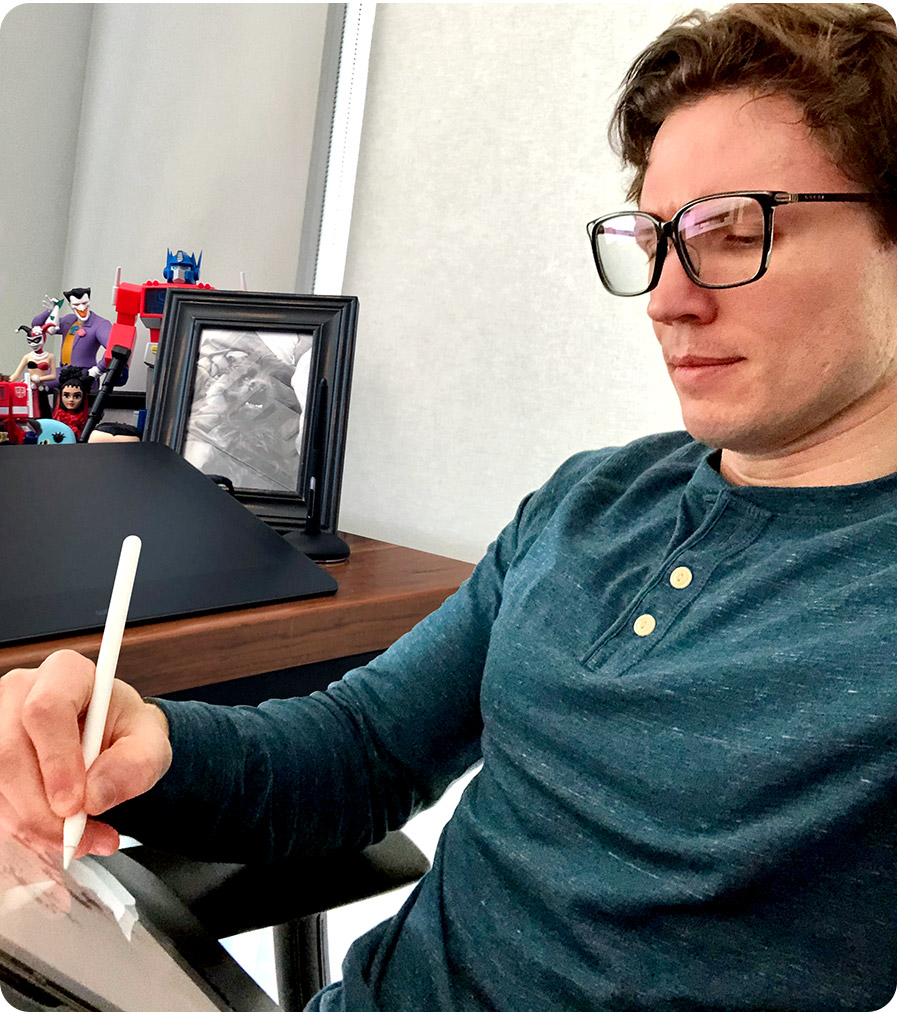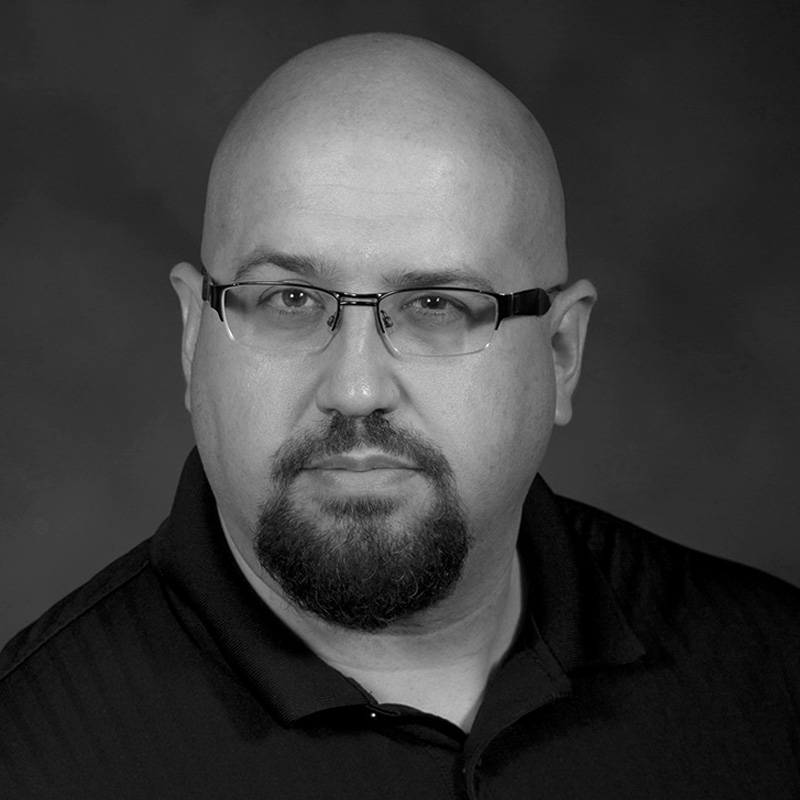 "Drawing for hours on my iPad caused a lot of discomfort in my hand and arm, but after drawing on the Sketchboard Pro I was much more comfortable even when drawing for days on end."
Chad Hardin
Artist, DC Comics, Harley Quinn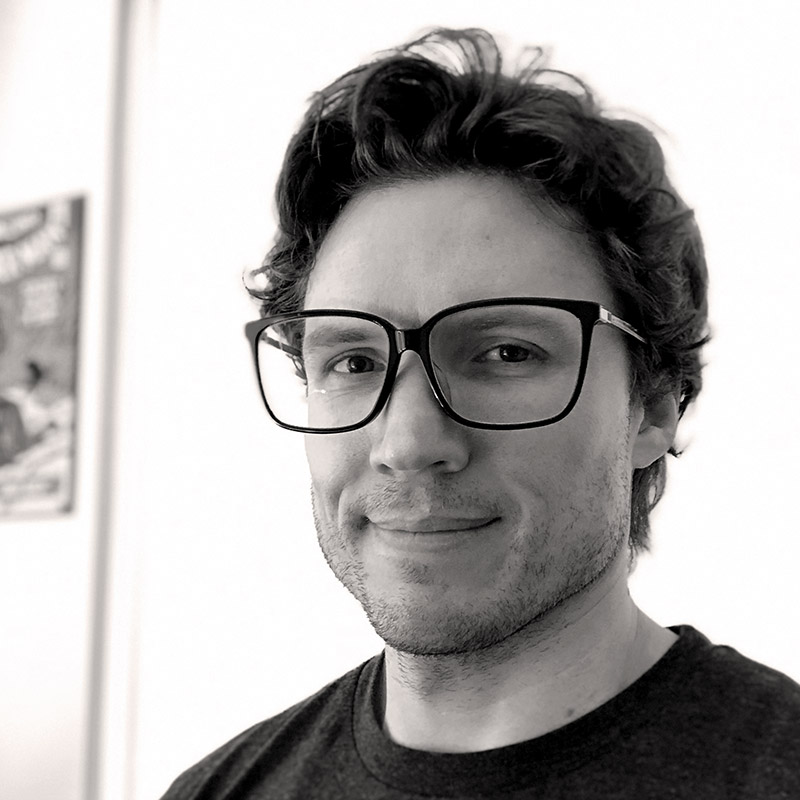 "With the Sketchboard Pro, I'm able to draw with my whole arm, so my lines are more fluid and have more flow. I feel better and my drawings come out better!"
JJ Harrison
Illustrator, Adventure Time
Frequently Asked Questions
We'll continue to update these FAQs as we receive excellent feedback from our testers and our amazing followers.
Number one, how dare you?
Right? We are just a studio of goofy artists after all. But who better to design a tool for artists?
When will this be available?
We ran a successful Kickstarter campaign, which has ended, but you can still pre-order yours on Indiegogo InDemand. We expect to begin shipping final product to backers in March 2020 or sooner.
How much does it cost?
We are still finalizing pricing. Being a team of artists we understand the importance of making art tools as affordable as possible. We are giving special care to all of our early supporters, so joining our email list and following our countdown is the best way to get a great discount. The more people we can get to back, the lower the cost will be for all of us.
What iPad models do you support?
The Sketchboard Pro models on display so far are our prototypes designed specifically for the 12.9-inch iPad Pros (pre and post-2018). When you sign up for news about our launch (above), we ask you what iPad you currently use. This helps us so much to understand the priority of which models to support first. We would like everyone with an Apple Pencil to be able to use a Sketchboard Pro with their iPad.
Can I charge the iPad while using Sketchboard Pro?
We're working on that! Our early prototypes (not pictured) featured a charging feed, but we didn't love the solution, so we removed it from our photogenic prototypes, which you see here. We believe we have an elegant solution that will work for charging in the launch models.
What about drawing in portrait orientation?
The Sketchboard Pro was designed to be easy to rotate and use in your lap, on a drawing desk, propped against a table edge, or on an easel. Missing from our current prototype is a third folding leg that could create a desktop incline. We did not anticipate as much demand for this feature, but we are gathering new info and requests from our lovely followers that will provide guidance in refining our design as we enter production.
Do you support other tablets like Microsoft Surface?
Not at this time, but we are open to supporting other tablets if there is demand. The Sketchboard Pro was born from necessity and since our studio uses iPads we developed for iPad first.
Please help us get the word out!